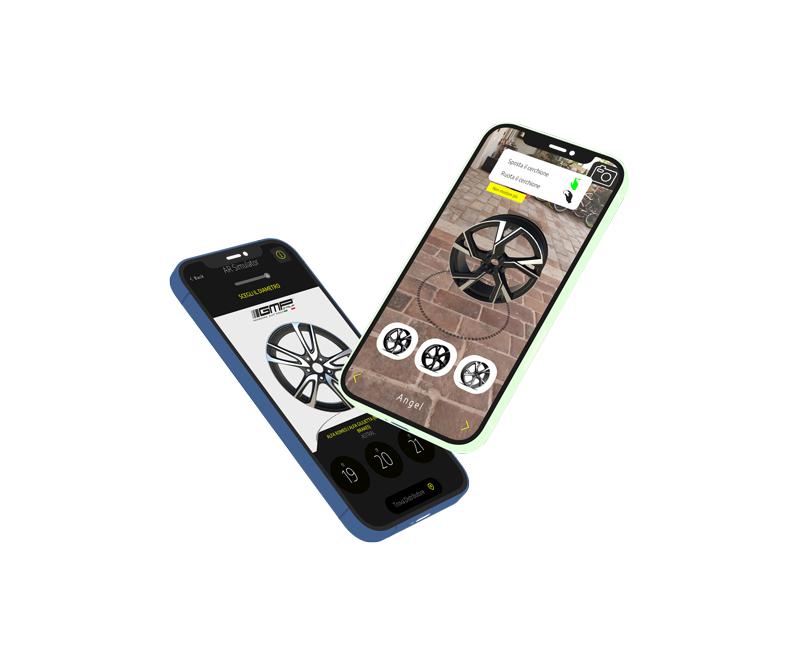 GMP ARea
GMP ARea is an android and iOS app developed for G.M.P Italia s.r.l.
The app acts as an augmented reality catalog for alloy wheels produced by GMP, and has the unique functionality of being able to choose the rims available for each car model and being able to "try" them on your car thanks to the positioning in augmented reality.
The customer
G.M.P Italia s.r.l
G.M.P. Group S.r.l. is a company specialized in the design and mass production of high quality aluminum components for the automotive industry sector at an international level, with particular attention and experience in the sector of light alloy rims.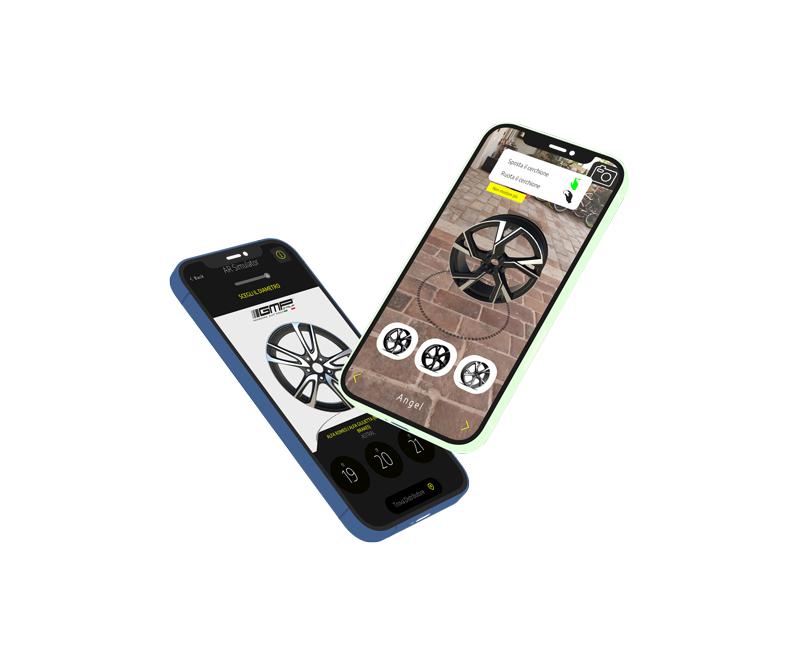 Do you have a project in mind?