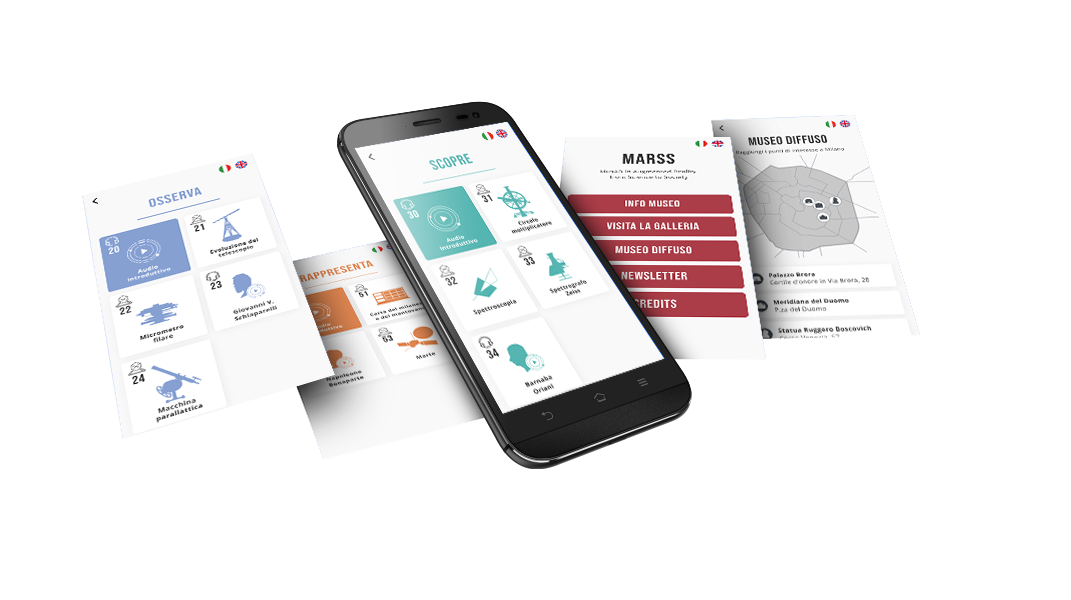 MARSS - MusAB in Augmented Reality from Science to Society

Marss is an Augmented Reality application created in collaboration with the Politecnico di Milano for the Brera Observatory in Milan. This app provides a new type of museum guide, which in addition to audio content, shows astronomical devices and their history through interactive three-dimensional representations.
The customer
Museo Astronomico di Brera
The Brera Astronomical Observatory (OAB), a research institute of excellence recognized worldwide, is the oldest scientific institution in Milan.
From 1946 he joined the scientific institutions of the Italian Republic and in 2001 he joined the National Institute of Astrophysics (INAF).
The observatory has kept its headquarters in Palazzo Brera in Milan since 1762, the year in which Father Lagrange set up professional observational astronomical research in Milan.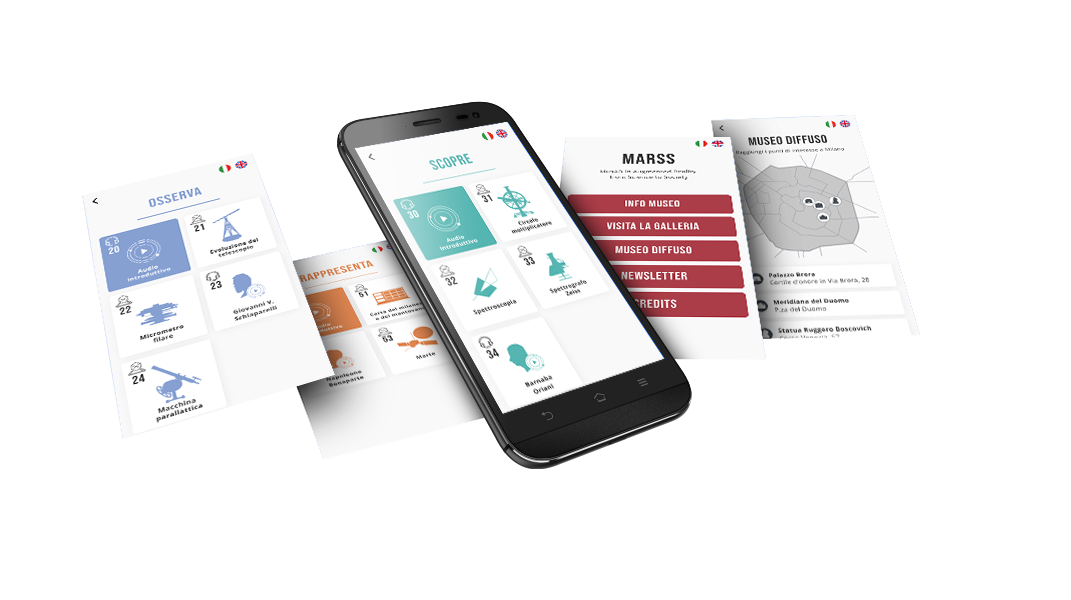 Do you have a project in mind?